Updated: July 27, 2023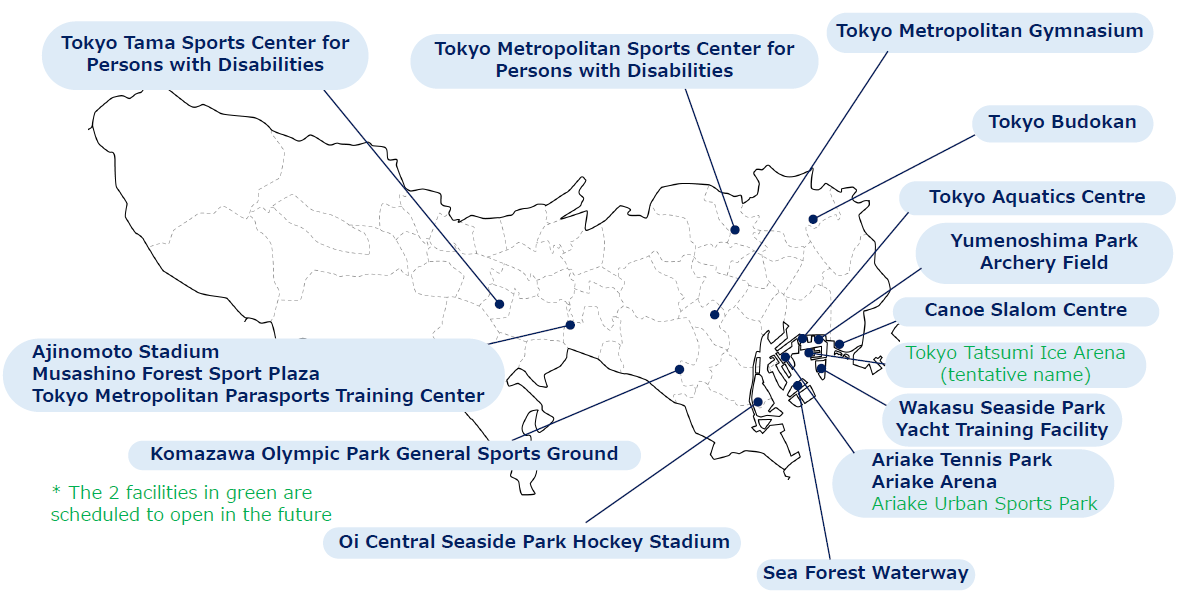 Tokyo Metropolitan Government Sports Facilities Guidebook
"18 FACILITIES"
This guidebook introduces 18 sports facilities in Tokyo with the aim of allowing as many Tokyo residents as possible to enjoy and use sports facilities.
Features of the guidebook
(1)A one-page spread introducing the attractions of each sports facility.
(2)Photographs that give an idea of the facility's use not only for sports, but also for other purposes.
(3)Easy access to facility websites and maps via QR codes.
Inquiries
Management and Planning Section
Sports Venue Division
BUREAU OF CITIZENS, CULTURE AND SPORTS
Email: S1120804(at)section.metro.tokyo.jp
The email address shown above is partially modified for security against spam mail. Please replace "(at)" with "@" when contacting us by email.
* Please refer to the websites of each facility for their contact details to inquire further information.