The Tokyo Metropolitan Government (TMG) is pleased to inform that the fanzone venues for Rugby World Cup 2019™ in Japan hosted by TMG, have been decided in Tokyo. The opening match of Rugby World Cup 2019 will be held at Tokyo Stadium on Friday, 20 September 2019. Details about the fanzones will be announced at a later date.
1. Fanzone Overview
Fanzones are event spaces to be set up in each of the cities hosting Rugby World Cup 2019 during the tournament providing fans, residents and visitors with the opportunity to enjoy the build-up to matches and join in with the nationwide celebration of rugby. Each fanzone is plan to offer broadcasting live matches (public screening) on big screens, entertainment stage events, hands-on experience of rugby and catering services.
2. Fanzone Venues
Chofu Station Square & Chofu Green Hall
Address:
2-47-1 Kojimacho, Chofu, Tokyo and nearby area
Access:
1 minute walk from Chofu Station on Keio Line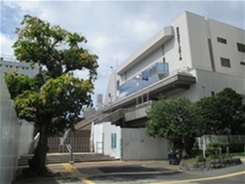 Chofu Green Hall
Tokyo Sports Square (formerly 1000days theatre)
Address:
3-8-3 Marunouchi, Chiyoda, Tokyo
Access:
1 minute walk from JR Yurakucho Station's Kyobashiguchi Exit or
Tokyo Metro Yurakucho Line, Yurakucho Station (D9 Exit)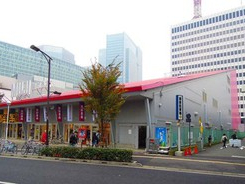 Tokyo Sports Square
Rugby World Cup 2019TM, Japan will be held from 20 September to 2 November 2019 at a total of 12 venues throughout Japan. In Tokyo, Tokyo Stadium (Ajinomoto Stadium) will host a total of 8 matches, including the opening ceremony and first of the tournament (Japan vs. Russia) on 20 September.